Industrial machinery will need to be monitored for maintenance and repair needs regularly. This common practice will sometimes require maintenance that is unavailable on-site. Conventionally, this would demand the machine be shut down and the affected components removed before being transported to a suitable facility where they could be repaired and sent back, but we believe in a better way.
Sending your components away to be machined is a time-consuming, logistical hassle that halts productivity. By choosing in-situ machining, you reduce this downtime and costs to minimal levels and can benefit from having your machinery running smoothly and swiftly.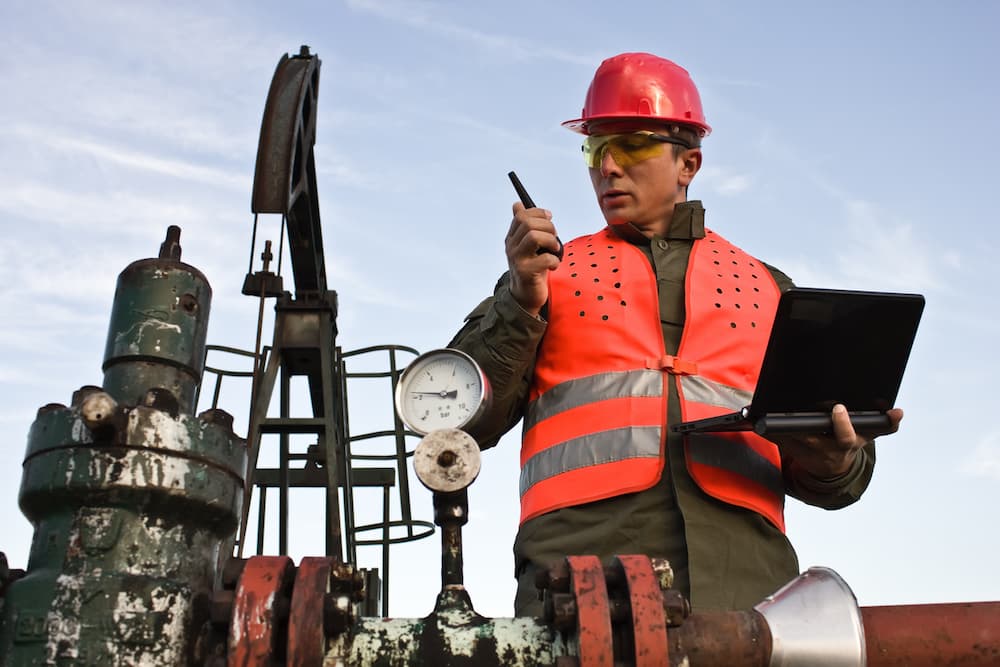 What Does In-Situ Mean?
In-situ (or on-site) machining refers to the process where an engineer conducts repairs on a mechanical component at your location. Portable machining tools can accomplish many operations adequate at repairing industrial machineries, such as journal repair, metal stitching, ridge wear repair and more. This convenient choice is far more efficient than alternative repair solutions. The word itself comes from a Latin phrase that translates to on-site or in position. It's also connected to the terms locally, on the premises or in place. The choice of name is apt as the main feature of this vital service is that it takes place wherever you are.
The Benefits of In-Situ Repairs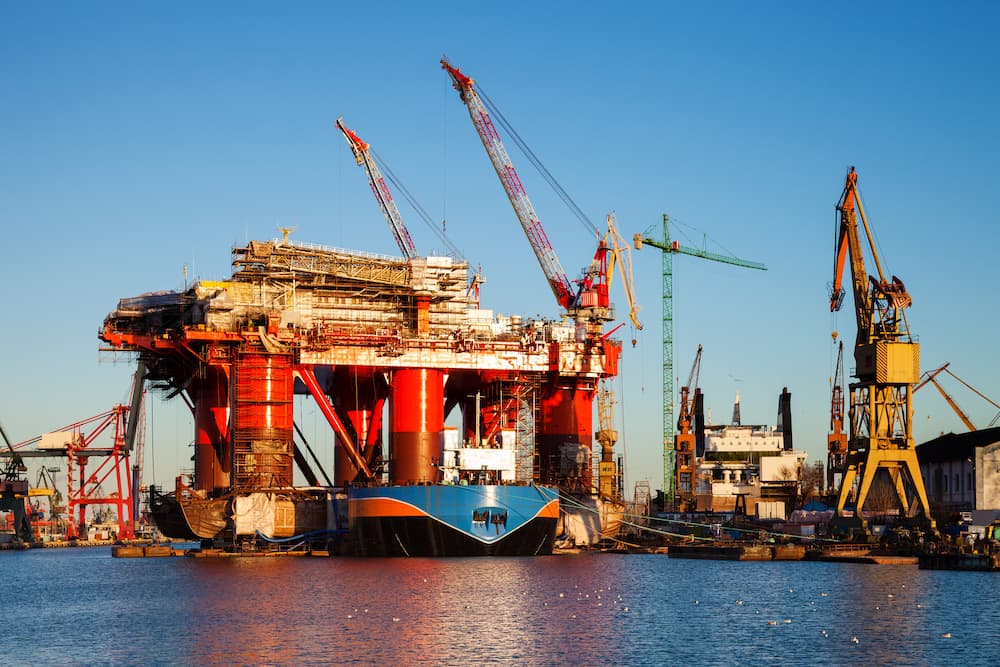 Many benefits make in-situ machining a popular choice for facility managers compared to the alternative options for machine component repair.
Reduce downtimes
Downtime is the amount of time a machine is unproductive, something no manager wants for their machinery. As mentioned, damaged parts would usually have to be sent away to be machine repaired before in-situ repairs, which would take significant time, cost and logistics. The time taken is significantly reduced when embracing on-site maintenance. The in-situ engineer can not only conduct the needed repairs faster, but they can also take into account any other components related to the damaged one. They can even reduce the extent to which the machinery needs dismantling, allowing you to get it up and running sooner.
Disruptions reduced
Even the best-planned transits have the potential to go wrong. With erratic supply chains worldwide affecting international shipping, sending your invaluable components from your workplace to a repair facility creates potential additional delays and disruptions. In addition, unforeseen obstacles such as customs, accidents and road closures can put your parts at risk of being damaged further or getting lost.
On-Site Machining Services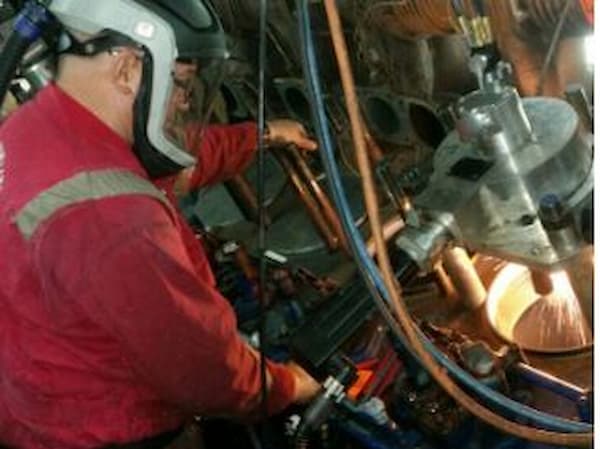 There are many different operations that our experienced teams can conduct in-situ. We specialise in providing a broad range of repair solutions to meet the various needs of our international clients. Examples of these are:
This covers a range of processes that can be applied to either planned or emergency maintenance related to crankshaft machinery, crankpins and main bearing journal repair. It includes a full assessment inspection, machining and grinding, superfinishing and polishing, and any other unique requirements dictated by the machinery in question. You can discover how this effective strategy successfully worked to in-situ machine 40 crankpins for a South American company in our case study.
Our line boring services are ideally suited for stationary plant machinery. This service includes the latest repair techniques such as rectification of components such as stern tubes, hinge pin bores, rudder stocks, pintle bores, cylinder blocks, engine bedplates, compressor casings, steam, gas and hydro turbine casings, stator frames, coupling holes and other significant plant items that have worn or are damaged to the degree that requires repair. You can read more about how this service assisted a passenger vessel with effective tube line boring in our case study
What Does an In-Situ Machinist Do?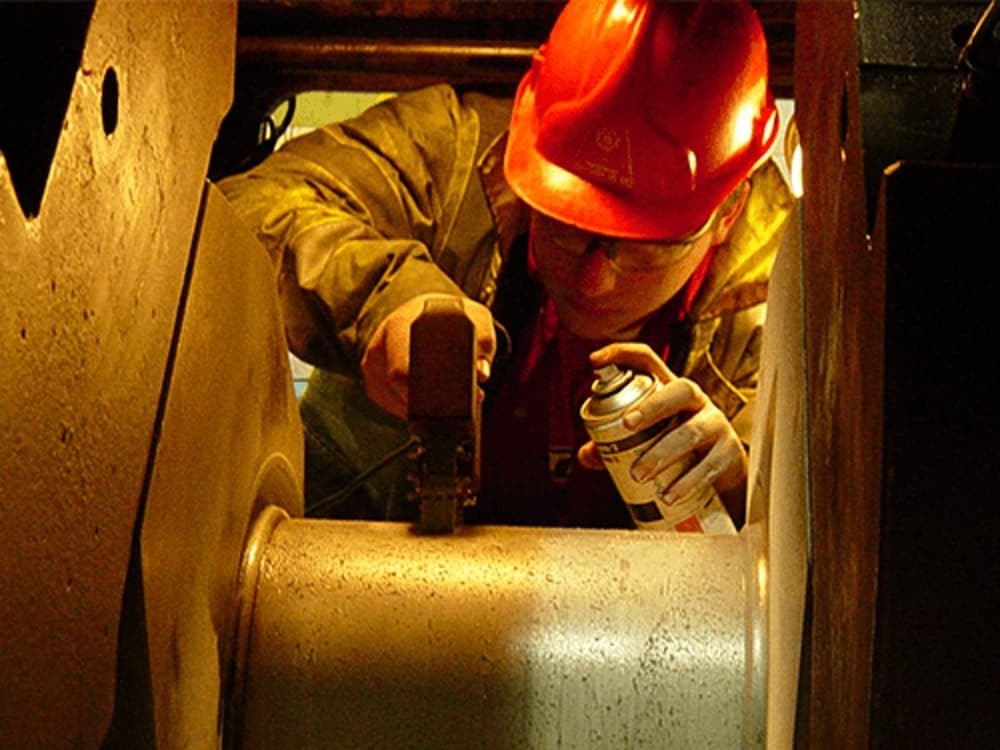 In-situ machining services are usually recommended when crankshaft repairs, annealing and polishing, laser alignment, milling or line boring, and other industrial repair works best suited to the machine components intended setting.
When you commit to an in-situ repair, one of our expert engineers will arrive equipped with the latest range of portable boring and facing equipment, customised at our facility to be an effective and mobile solution to every machining job. Trained in the latest equipment and techniques, our teams will use this specialised equipment to rectify components and attend to any parts of the plant machinery that have become worn and damaged.
At In-Situ Machining Solutions, we know the importance of keeping your operations moving as much as possible. Therefore, limiting production interruptions is the main focus of our on-site expert services. We are also unlimited with our in-situ service, and our engineers can travel globally to meet the international needs of the many industries we conduct machining repairs. With our dedication to continuing to be an industry leader, we are available 24 hours, 365 days a year.
You can learn more about our plant machinery repair services online. Additionally, you can ask us any questions about our on-site services through one of our enquiry forms or feel free to contact us directly to discuss your machining needs with our team.