Crankpin Machining and Repairs
Crankpin Machining and Repairs
For over 20 years, In-Situ Machining Solutions (UK) Ltd have been world leaders in on-site Crankpin machining and Crankshaft repairs.
We specialise in offering an expert on site machining service undertaken by highly trained and motivated teams of engineering specialists. In-Situ can support clients during planned maintenance or emergency breakdown situations relating to refurbishing crankshaft machinery, crankpins, and main bearing Journal repair.
We can conduct these on land, onboard seagoing vessels, and off-shore globally. 4-Stroke Engines, 2-Stroke Engines and Compressor Shafts are all areas in which In-Situ are world leaders and offer unrivalled in situ crankshaft repair and crankshaft machinery repair. By applying our vast experience gained through years of innovation, investment, R&D and field trails, We can confidently undertake the most complex in situ crankshaft machining projects in the shortest time possible.
Crankpin Machining Grinding
Failure Assessment & Inspection
The process includes multiple services in which the Crankpin Journal's condition is assessed. This allows a plan to be put in place for Crankpin machining operations. The program may include all or some of the following services:
Crack Detection
Hardness Testing
Geometric Tolerance Checks
Run Out Checks and Exploratory Grinding.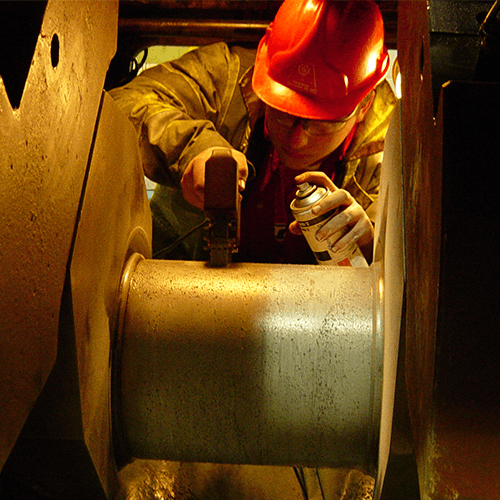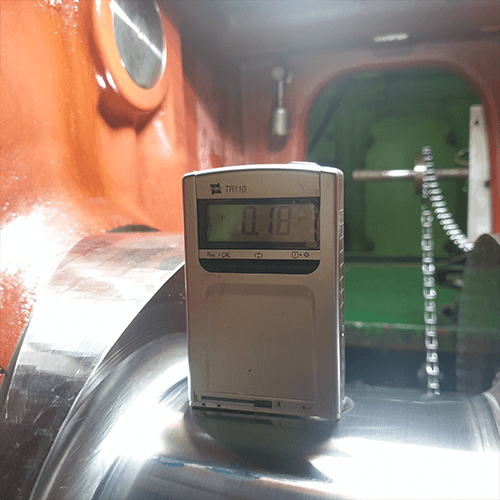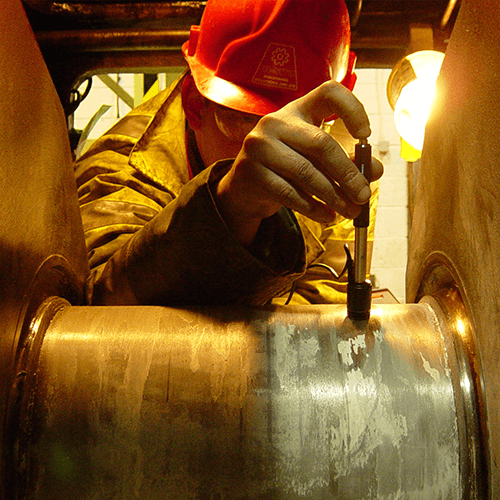 Machining & Grinding
A standard purpose built orbital turning machine is utilised to machine the Crankpin diameter to remove any damage or wear and restore OEM specified tolerances to the Journal, radius, and oil holes.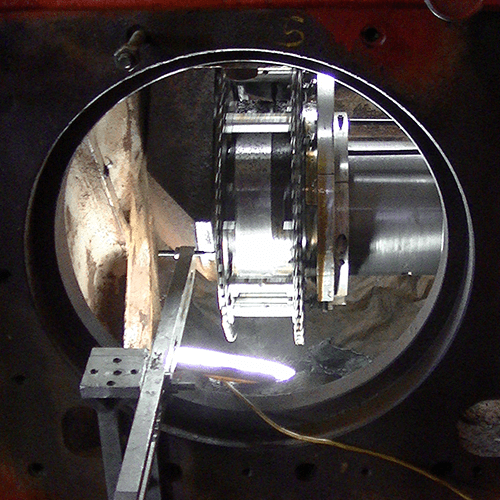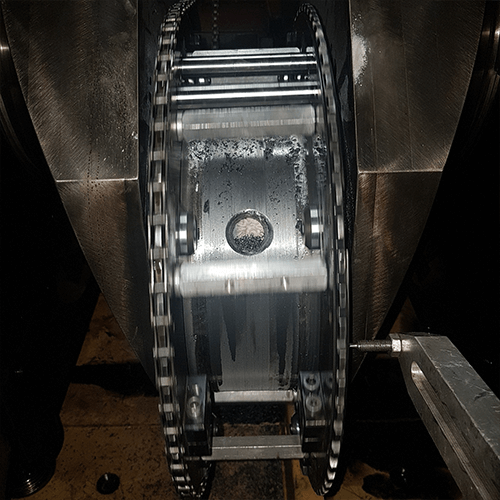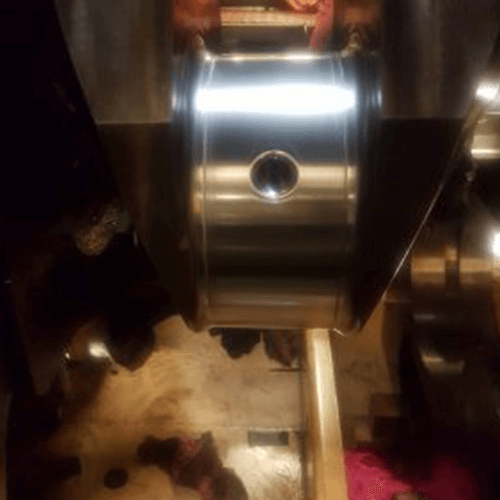 Superfinishing
A process in which a specialist piece of equipment holding a carborundum stone oscillates from side to side around 4000 times a minute to flatten off the surface of the Crankpin Journal after the Crankpin machining process.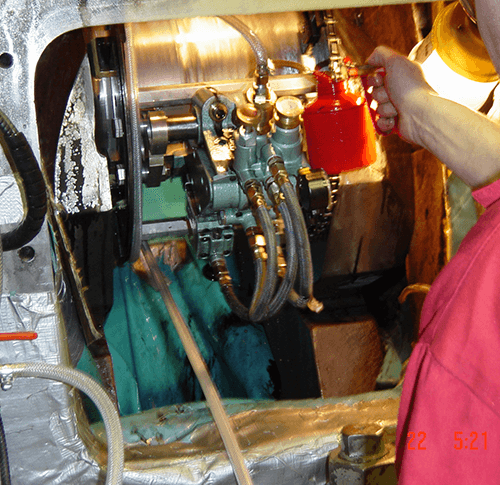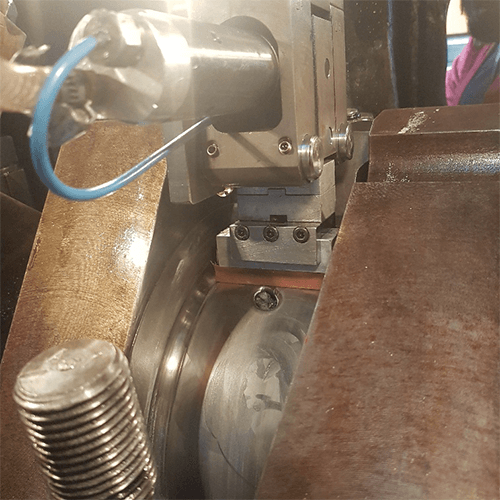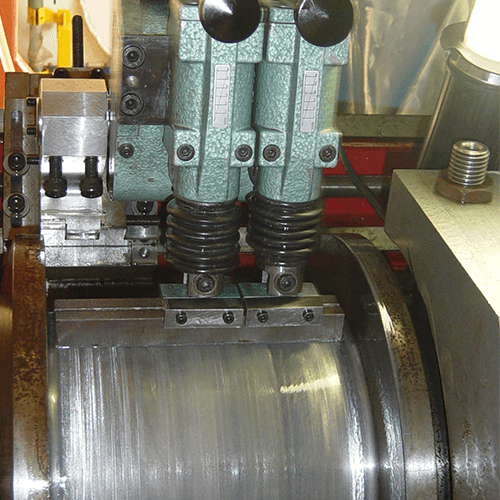 Polishing
Machine polishing process to ensure flatness and other geometric tolerances are maintained whilst producing the OEM specified surface finish.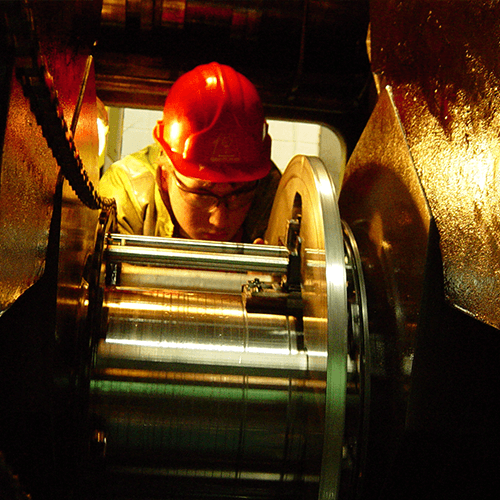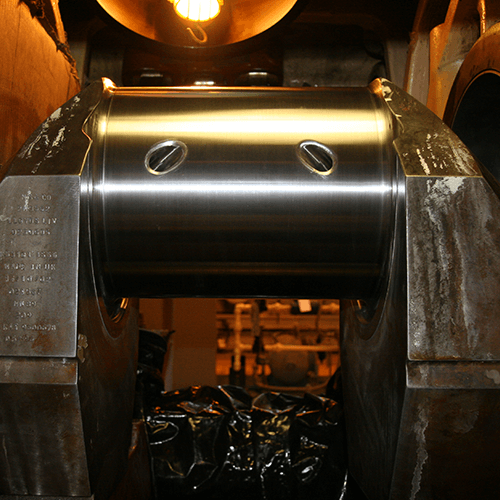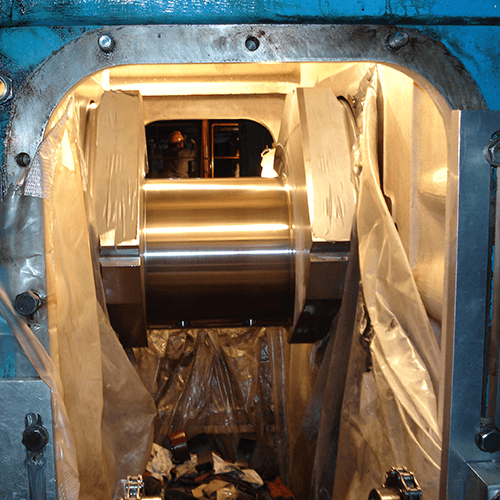 Heat Treatment
In cases of severe failure, annealing the Crankpin will reduce heat-induced hardness within the Journal above OEM specification. This service is undertaken via a resistance heat treatment method in which a process of controlled heating, soaking and cooling of the affected Journal with ceramic blankets is undertaken.gs.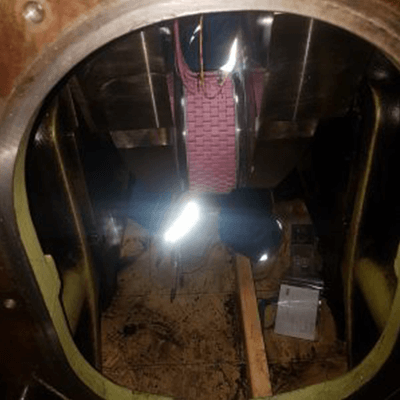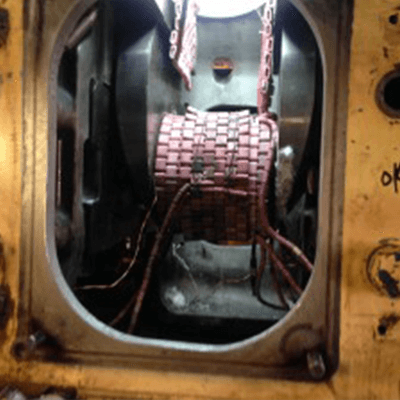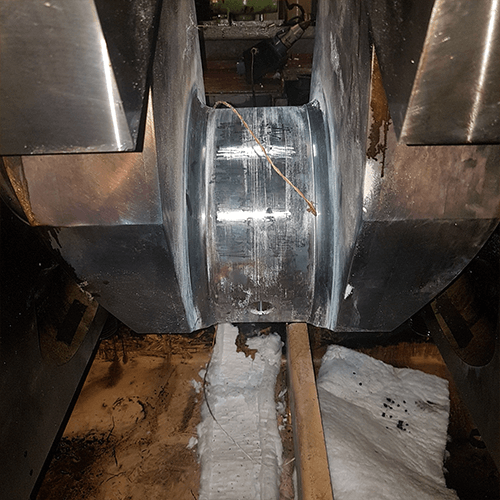 Peen Straightening
Peen straightening is a specialist method used for stress relief to help reduce any bends within the shaft due to failure. The process uses a peening hammer to strike the Journal to release stresses from the affected area resulting in a reduction in bend/runout.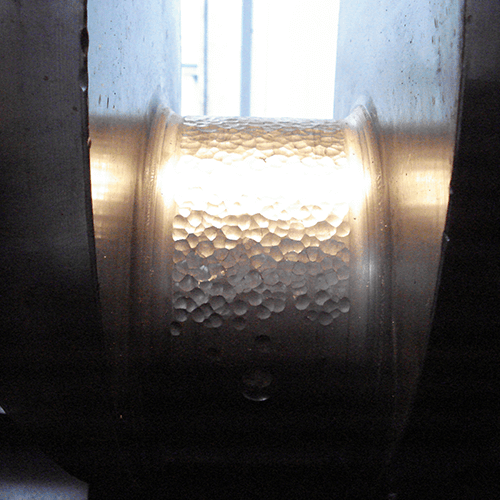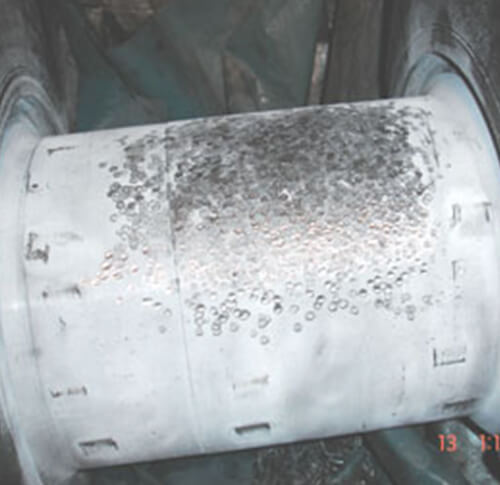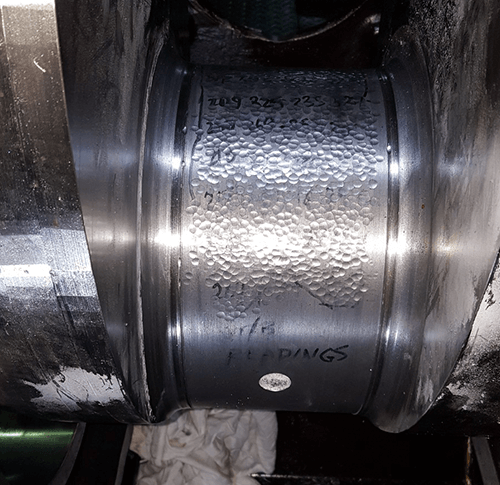 Have a question about our services?
We at In-Situ, are proud of our services supporting a broad range of industries and providing vital on-site machining needs for our clients 24/7. Below is a sample of the services we provide for various sectors.
Address
Unit 12
Prospect Park
Valley Drive
Rugby
Warwickshire
CV21 1TF
England
© Copyright In-Situ Machining Solutions 2021