Industrial machinery demands a high level of maintenance to maintain productivity and prevent any potential hazards to employees. Line boring (also known as align boring) is a term often used for engine machining processes. The essential process involves is to create straight bores.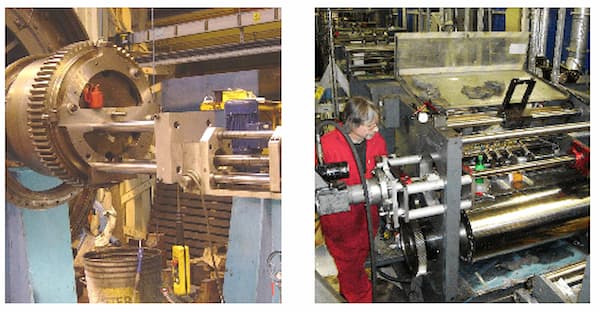 What is a Line Boring Machine?
Our portable line boring machines are designed to create clean bores that have already been cast or drilled with utmost accuracy. Of course, not every configuration will be the same, but generally, they will all be equipped with a tooling head with a single-point cutting tool.
Some line boring machines will be customised to best suit the job. For example, some machines are hydraulic, but they can also be pneumatic or electrically powered. Additional equipment, such as grinding heads and facing slides, can also be added, but this depends on the application.
For the single-point tool configuration, the rotating spindle (boring bar) has the tooling head secured to it. This tooling head will have a tool set at the required diameter and move in a circular motion around the established diameter, increasing the size of the existing hole.
Several processes of line boring can be customised to suit the specific machinery needs, but they all follow a similar purpose generally.
The General Line Boring Process
Line boring (also referred to as align boring) is a specific machining process that ensures multiple bores are machined in line with each other (usually to very tight tolerances). This maintenance solution is commonly used for fixing engine blocks, turbines, presses, vessel stern tubes and many other elements of industrial machinery.
The general process involves using specialised line boring machines and laser/optical alignment equipment to ensure that multiple bores are machined to the desired diameters on the same centerline.
Commonly, engines will have multiple bores (main bearing bores or camshaft bores etc) that need to be precisely aligned to ensure the smooth running of rotating components. When the bores become worn or damaged, utilising a specialist line boring company for a solution may be a cost and time-effective solution.
Our portable line boring machines are not just limited to colinear bores. Our customised tools can also cut tapered bores or machine a workpiece's surface using a facing head.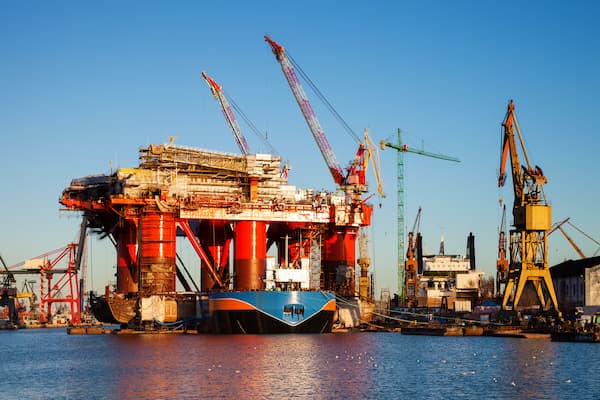 Line Boring Applications
Any area of the industry that uses complex machinery will commonly need line boring to conduct maintenance at some point. You'll find many examples of workpieces that need the fine-tuning of line boring from manufacturing, steel, defence and shipbuilding. Some examples of applications are:
Rudder parts and stern tubes
Driveshaft housing
A-frame supports
Turbine casing
Engine Bedplates
Cylinder Liner locations
Clevis plate bores
Why is Line Boring Essential?
To genuinely understand the vital role line boring services provide, you must remember the essentials of the process. Remember, Line boring is the process of enlargening the existing hole by boring with a line boring machine.
This technique enables our expert engineers to work with far greater accuracy concerning the hole diameter. The role of these line-boring machines is to machine existing bored holes to remove damage or wear. Line boring is an effective tool for restoring damaged or worn-out line bores with absolute accuracy.
Precision is essential when working with the large industrial engines used in manufacturing, marine and oil rig facilities. In addition, precise repairs are crucial because if any elements are repaired incorrectly, it can cause misalignment, vibrations and even malfunctions within the machinery. For example, in some machines, the margin of error regarding line boring is less than 0.0002%. This is because unaligned machinery will continue to escalate problems and lead to costly shutdowns and potential hazards for any staff working around them.
One example of when line boring machines are needed is when an engine block becomes unbalanced through wear or damage. In this case, the engine block bearings will seize and spin. Depending on the severity of the issue, repair times are unknown, but one thing is predictable, on-site line boring machining will be significantly quicker than alternative methods.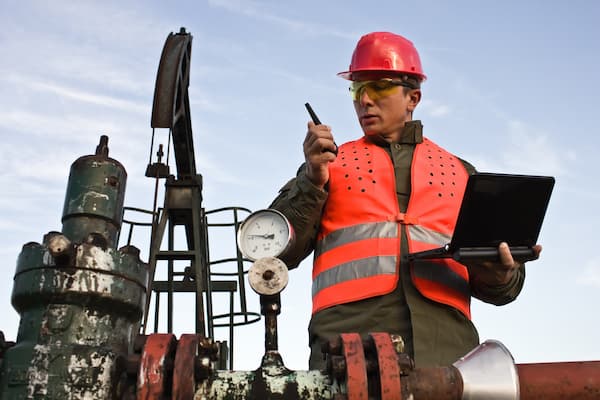 What is Onsite Line Boring?
Most heavy machinery repairs will involve shutting down the equipment for an extended time as the worn or damaged parts are sent away to be fixed. This process creates significant downtime and extensively harms productivity.
In-Situ Machining Solutions provide a superior alternative. Our expert engineers are equipped with high-end line boring equipment and tools that can be brought to your location. In addition, our teams are highly trained with these portable boring machines and in a broad range of on-site machining (or In-Situ) repair methods so they can confidently address any problems related to your machinery.
Benefits of In-Situ Repairs
Our decades of experience working with various industrial sectors, such as power generation, marine vessels, and mining machinery, have shown us how important it is more industry to maintain an uninterrupted workflow.
Regular maintenance checks will limit any unavoidable interruptions to minimal levels. Still, these hindrances to productivity can be reduced further by choosing a repair team capable of on-site checks and repairs rather than sending parts away. In-Situ Machining Solutions eliminates this costly downtime for many companies in various industries thanks to our 365-day, 24-hour emergency on-site machining service.
You can learn more about our engine line boring services online and our other effective on-site machining solutions. If you have any questions about our services, please fill in our enquiry form, and one of our experts will get in touch.