Milling machines perform a vital role in a broad range of industries, including oil, Defense, transport and construction. Thanks to our skilled technicians and in-house modular equipment, these highly versatile machines have performed various functions to assist these industries.
What is a Milling Machine?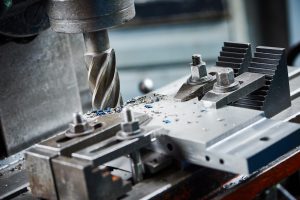 In its essence, a milling machine uses rotary cutters to remove unwanted material from a workpiece. With our large range of portable milling equipment, we can perform a variety of tasks using different milling slides, speeds, feeds and multiple axes.
This machine uses a rotary cutting tool that comes with multiple cutting points. Rather than drilling into the object, a milling cutter will move perpendicular to its axis and the cutting happens on the circumference of the cutter's rotation. This high-speed rotating motion effectively cuts off any unwanted material and discards it into debris known as swarf. It can also be used to cut the edges of a work piece or create grooves, slots or pockets.
Our specialists always have to consider two essential aspects of our milling machines, the cutting speed and the feed rate. These can be mistaken as just one consideration, but they are two different requirements to conduct effective on-site machining. The cutting speed relates to the speed difference (or relative velocity) between the tool and the cutting surface. The feed rate is the speed the tool moves perpendicular down the surface. In the case of milling, the units of measurement used can be either distance per time or distance per revolution.
There are several ways you can use a milling machine. For example, we at In-Situ will conduct high-quality face milling for our clients and many other services. In face milling, we cut into the flat surface or flat bottomed cavity, and the cutting action primarily happens at the circumference of the milling cutter.
What Different Types of Milling Machines Are There?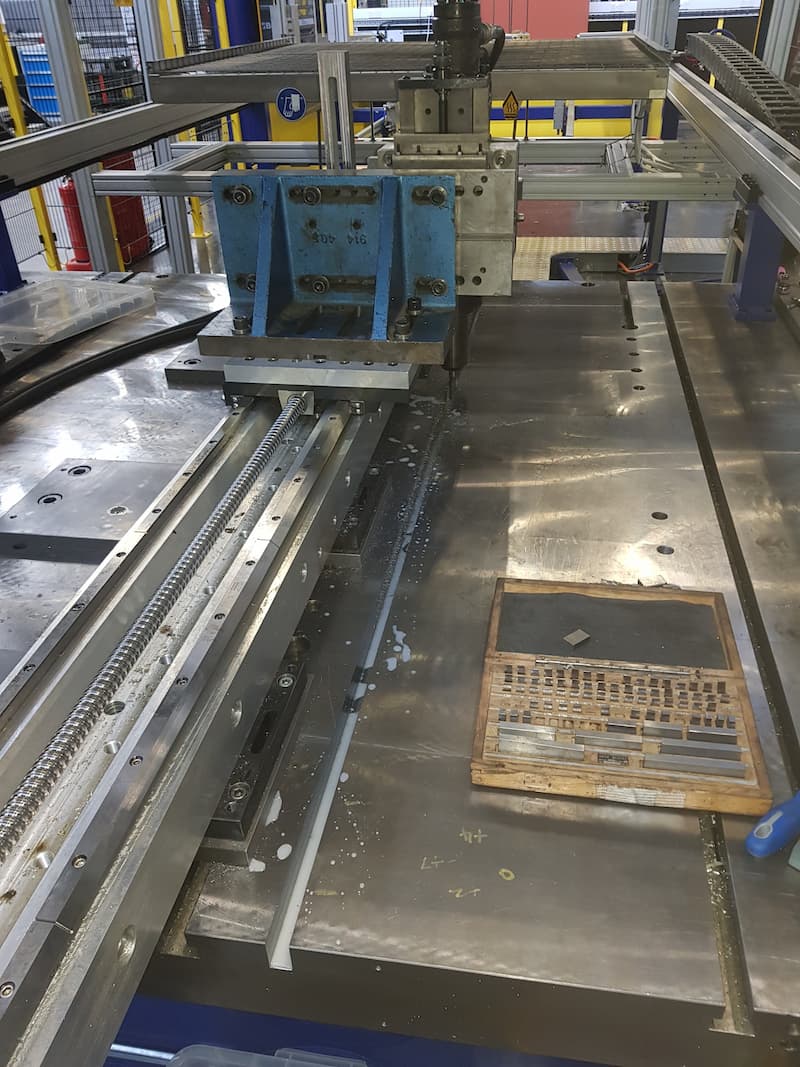 Several types of milling machines are in use across various industries, and our modular milling machines can operate adaptably, working on a variety of axes. However, traditional milling machines can only work in a limited number of positions.
Horizontal Milling Machines – These milling cutters are mounted onto a horizontal shaft called the Arbor, and have a horizontal spindle axis. This was the design of the earliest milling machines.
Vertical Milling Machines – work perpendicular to their coordinate table with a vertical spindle. These became a more popular choice over horizontal because the swivel head tilts the spindle to perform operations at any angle.
Universal Milling Machine – This machine is a culmination of the previous two designs into a superior upgrade. This machine allows the spindle to perform operations horizontally or vertically.
Industries Benefiting from On-Site Milling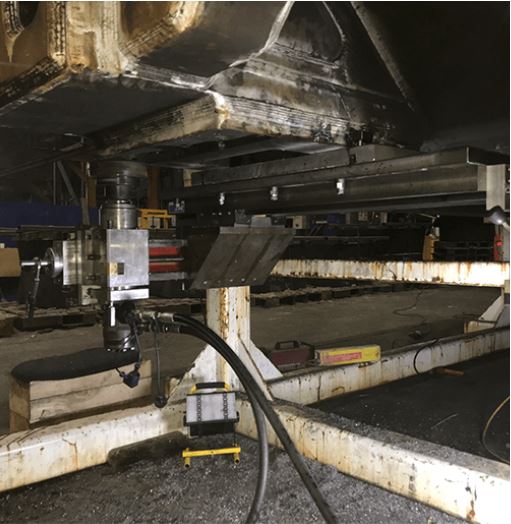 Milling machines are in high demand in a broad range of industries. We at In-Situ have found our on-site milling machine services used to significant effect in:
Oil and Offshore – The inherent challenges of these environments and their harsh impact on the machinery used in deep-sea oil drilling and offshore drilling demand a high-quality, cost-effect and swift repair service to prevent any disasters from occurring
Mining and Machinery – Working on a tight maintenance budget with increasingly limited deadlines makes unplanned repairs through machine failures a severe concern for the mining industry. Failures to processes or plant equipment will be disastrous for the productivity of any company in this industry.
Marine Repair – Limiting your downtime to a minimum is essential for ship operations, so choosing a quick, on-site machining service is essential. You also need to be prepared to make repairs at any seaport along your route—we at In-Situ pride ourselves on being available worldwide, 24/7, any day of the year for just such a situation.
Construction – during construction, it's a critical concern to meet deadlines and complete work under budget, both of which can easily be ruined when the machinery fails. Additionally, these machines are usually large or secured in place, so removing them for traditional milling machining is costly and time-consuming.
Advantages of Choosing In-Situ for On-Site Milling Machining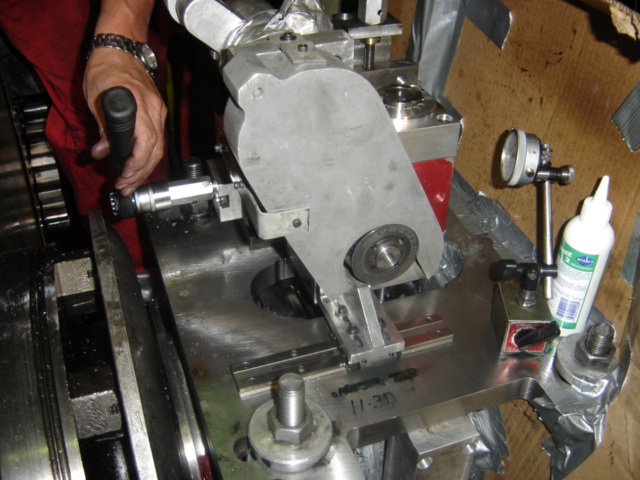 We specialise in portable milling machines. These unique tools are designed in house and allow our skilled engineers to provide valuable on-site machining services and make the necessary repairs to get your equipment back up and running.
We have a range of specialist, interchangeable milling equipment that can be customised to meet the specific requirements of each of our clients. Our on-site milling machine is a cost-effective engineering solution that will yield impressive results whilst keeping our clients downtime to a minimum.
Worldwide On-Site Milling From In-Situ Machining Solutions
In-Situ has many years of experience providing specialist milling operations. From high tolerance keyways to flat seated areas, our highly motivated technicians use their skills worldwide to perform effective on-site machining and repairs.
If you have any questions about our on-site milling machine services, please send an enquiry through our online contact form or give us a call at +44 (0)1788 572777 and one of our team can discuss how our services can help you in more detail.