SALVAGE OF TWO ENGINES BY METAL SPRAYING TOP LINER LANDING
The owners of a high speed ferry contacted In-Situ Machining Solutions (UK) Ltd to solve a serious condition on two main engines due to wear resulting in liners becoming stressed and cracking in service. This either meant new engine blocks would need to be purchased or the in situ engineering solution would be to metal spray and re machine. This would involve the restoration of 32 bores which had already been machined to the maximum OEM size.
In-Situ Machining Solutions (UK) Ltd developed bespoke spraying equipment in house due to the restricted space around the engine. Various trials were carried out in house to obtain the correct materials for this application which were rust resistant and also had excellent wear properties.
Initially the top landings were bored to remove debris and produce a round surface to enable the keying preparation prior to the bond coat and finish coat. Then the final boring and facing operation commenced, followed by a sealing coat process. This in situ machining project was completed in under one month (by working 24 hour shifts with 2 engineers on each shift) in the EU.
The vessel has been running successfully for one year as at June 2017. We have been approached to do the other two remaining engines on the same vessel with the same problem.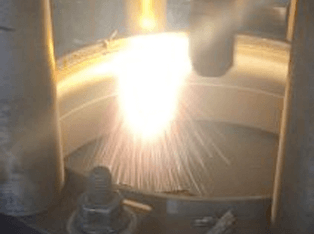 In-house metal spraying trial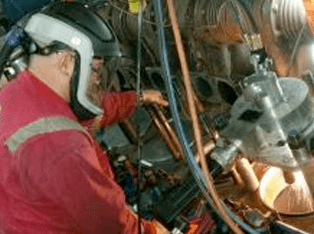 Metal spraying in progress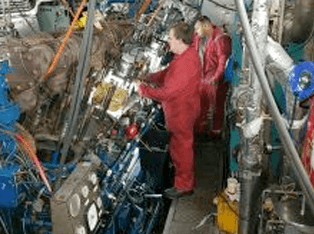 Pre machining prior to spraying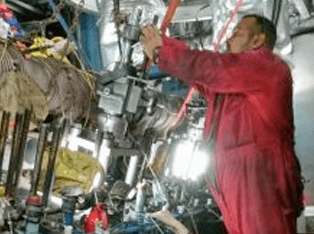 Setting boring machine for final machining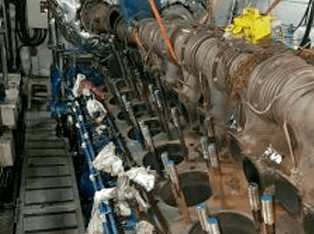 Machine landings and bores prior to spraying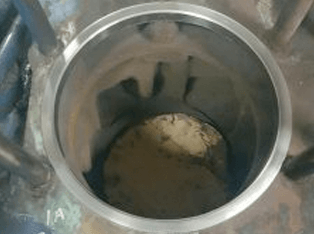 Address
Unit 12
Prospect Park
Valley Drive
Rugby
Warwickshire
CV21 1TF
England
© Copyright In-Situ Machining Solutions 2021